"The table solves many of the issues that come along with housing indoor plants."


"The functional 'living table' with its minimalist design, allows users to easily grow plants in their home, while also maximizing their space. We absolutely love it!"


"It brings color and live décor to even the smallest urban apartment without large pots of soil."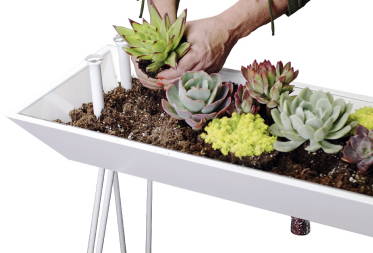 Bring life into your home. From succulents, vining plants, and cactus – to micro greens and herbs.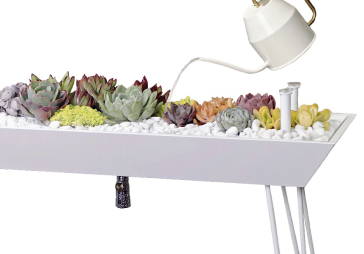 BloomingTables are completely waterproof ensuring you can keep all your plants happy and healthy.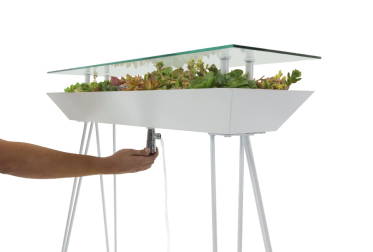 Just water, wait, then drain. Every BloomingTable is equipped with a twist-to-open drain valve allowing you to drain off any excess water.


"It's truly worth every penny. The whole waterproof and drainage system they have designed works perfectly and allows for very low maintenance. You can tell they didn't skimp on quality here."


-Garcia

"I'm so happy with the outcome and I can't wait to switch it up every season because the design is so flexible. The assembly was easy and fun and the instructions were thorough and precise."

- @cyrilcybernated





"Gahhh my BloomingTable steals all my attention as soon as I walk in the greenhouse every time!"

- @pups.and.succs