The World's Most
Beautiful Furniture Line

Create your indoor plant paradise with BloomingTables.
Bringing the Outdoors-Indoors
Sleek. Waterproof. Minimalistic.
The world's first terrarium table that will shine in your home or office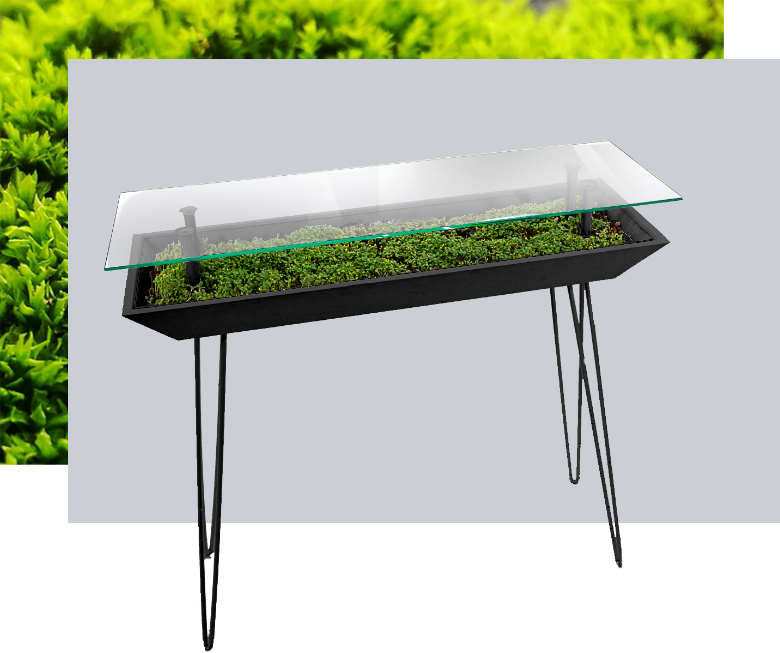 36 x 34 x 12
Painted Pine Wood
Waterproofing acrylic tub
Removable twist to open drain valve
UV resistant suction cups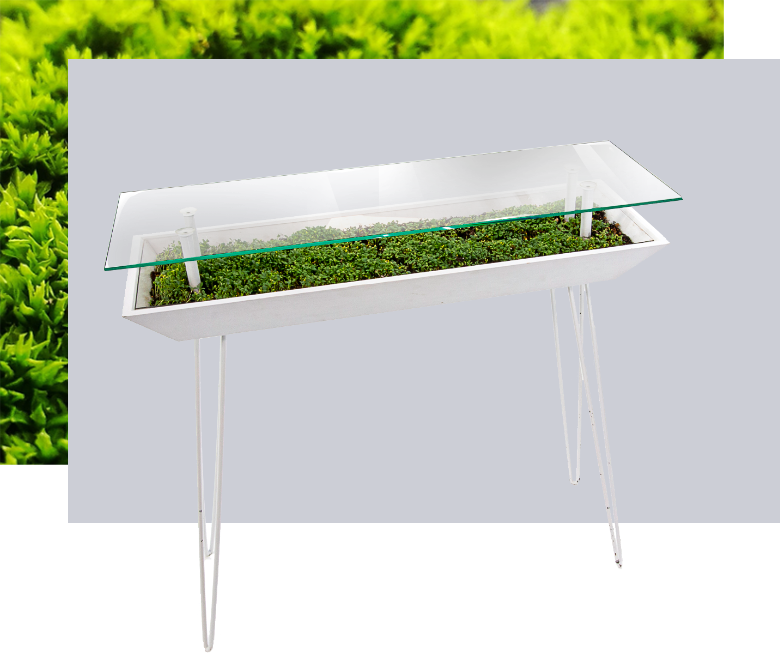 36 x 34 x 12
Painted Pine Wood
Waterproofing acrylic tub
Removable twist to open drain valve
UV resistant suction cups
"It's truly worth every penny. The whole waterproof and drainage system they have designed works perfectly and allows for very low maintenance. You can tell they didn't skimp on quality here."
- Garcia
"I'm so happy with the outcome and I can't wait to switch it up every season because the design is so flexible. The assembly was easy and fun and the instructions were thorough and precise."
- @cyrilcybernated
"Gahhh my BloomingTable steals all my attention as soon as I walk in the greenhouse every time!"
- @pups.and.succs
The Benefits of BloomingTables®
We've made it easy to set up and maintain. Simply add soil, plants, then water. Our waterproof tables ensure a leak and mess free environment while still being capable of supporting a wide range of plant species.
Indoor plants are proven to enhance concentration and memory, increase productivity, and decrease stress and anxiety – all while removing toxins and purifying our air.
Our tables allow you to combine the benefits of a table with your indoor garden, saving space and increasing functionality.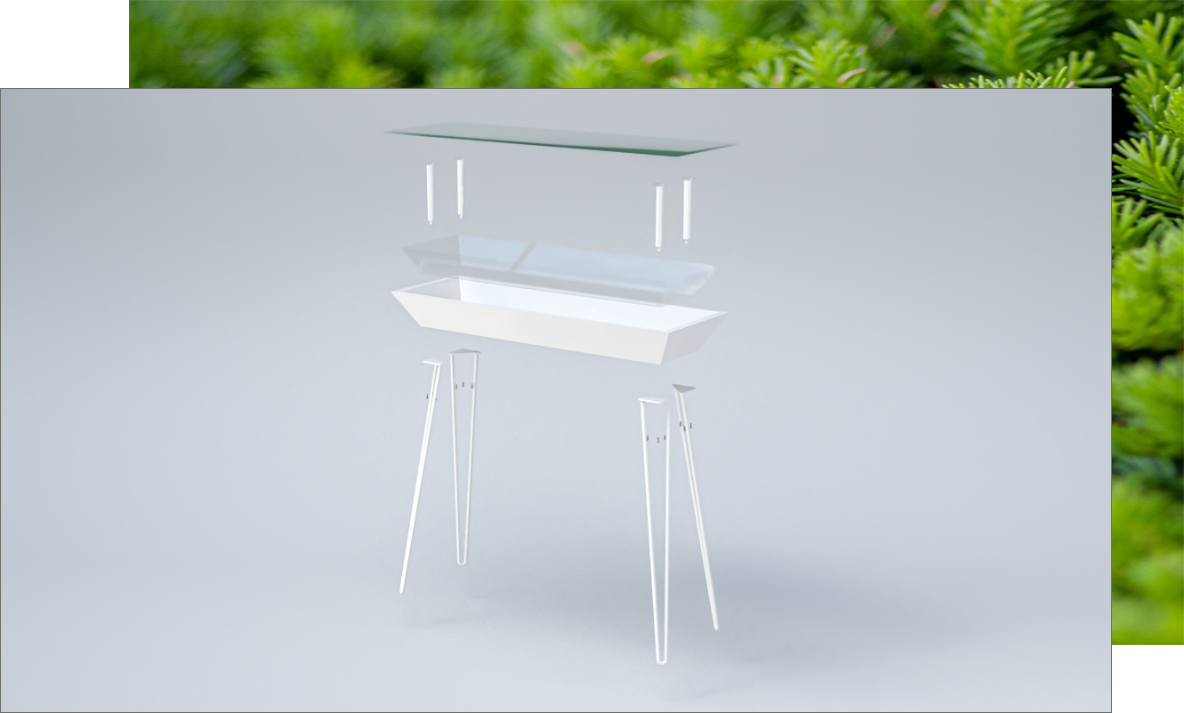 BloomingTables® are expertly crafted with 6mm tempered glass, painted steel hairpin legs, and a painted pine wood box.
From the waterproof tub to a fully functioning drainage system, come check out all the details jam packed into this beautiful table.
Check out what brought this amazing table together and a little bit about the team.
BloomingTables® in the Press
"The 'BloomingTables' are an ultra-chic furniture solution for those who are looking for a discreet yet fashionable way to infuse greenery into their space without having to deal with traditional planters or gardens."

"The table solves many of the issues that come along with housing indoor plants."
"The functional 'living table' with its minimalist design, allows users to easily grow plants in their home, while also maximizing their space. We absolutely love it!"

"This is a two birds, one stone kind of deal because you're getting a sleek, minimalistic table ~and~ a new space to house your plants."

"It brings color and live decor to even the smallest urban apartment without large pots of soil."

"Another thing I like about it is its endless potential – while it is designed for plants, it could work as a display table for all kinds of other objects. It's truly up to you to design."